Flower Coloring Pages
Flower coloring pages are perfect for a spring-time activity. They also make a great add-on when teaching gardening.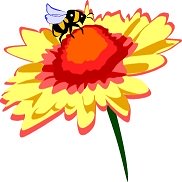 When the weather turns warmer and buds are everywhere, kids are fascinated by the way that flowers grow. Give your little gardener a small area of their own, a few flower seeds or bulbs... and with a little care, they can grow their own.
Then, bring out the coloring pages. Simply choose the flower of your choice and print as many as you like.

To print, simply click on the printable of your choice. This will open the file in PDF format. Please keep all copyright information intact.

More Activities for Kids...

from flower coloring pages to home page