Print Out Coloring Pages
Learning the Letters and their Sounds
Looking for free alphabet print out coloring pages? The series below lets kids color (something they love!) and gives them the opportunity to see several items that all begin with the same letter.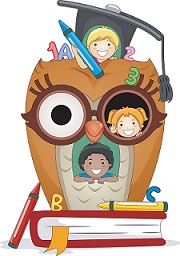 Most of the pictures are objects the kids will be able to recognize. Have the children name the objects out loud, as they color, to reinforce the sound that each letter makes. A few of the pictures may be objects that some children do not know. Take the time to explain what the item is.

Use the alphabet coloring pages to introduce new letters or as an add-on to letters previously learned.
To print, simply click on the printable of your choice. This will open the file in PDF format. Please keep all copyright information intact.

You can also print out all the pages to create an alphabet coloring book. Use a blank sheet of paper and let the kids create their own cover. Use brass fasteners to hold the pages together.
OR... create a challenge for the kids. Ask if they can think of something that begins with a particular letter and is not on the coloring sheet. How many objects can they name? Typically the kids will continue to think as they color, and will be able to come up with several items.
When teaching the alphabet, repetition is the key. Beyond the preschool coloring pages, give preschool children the opportunity to learn the alphabet in a variety of ways. That way, the lessons stay interesting for the children and they are more likely to learn.
There are lots of ways to teach alphabet letters. Use alphabet puzzles, flashcards, alphabet magnets, easy computer games, simple books, etc. The more exposure children have to the alphabet letters the easier they will retain what they are learning.
Most of all, enjoy the process. Children all learn at different rates and in different ways. You'll soon find the best way to teach your child.
For more alphabet fun, try...
The series, Learning Letters, allows the children to trace a letter several times and color some pictures that start with the same letter.
Alphabet Worksheets - Learn letters and their sounds in a fun way.
Alphabet coloring pages - Large letters and a fun picture for each letter.
Alphabet Flip Book - A mini-photo album and free printables will easily create a great way for preschoolers to learn colors.
from print out coloring pages to home page