Alphabet Coloring Pages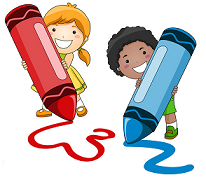 The alphabet coloring pages below will help with letter recognition. Children love to color, so this is a great way to introduce the alphabet in a way that is fun for kids. Each coloring page has a large letter and an item that begins with the letter. The pictures are kid-friendly with objects most children will recognize.

Use the following preschool coloring pages to introduce new letters or to reinforce letters already learned.

OR.. print all the pages to create an alphabet coloring book!

To print, simply click on the printable of your choice. This will open the file in PDF format. Please keep all copyright information intact.

The first step in learning to read is letter recognition and children learn best through repetition. There are a variety of ways to introduce the concept of letters to young children. First and foremost is reading to your child. Beyond that, play games and use flashcards and worksheets. The more ways a child sees a letter, the more likely they are to remember it. Only when children can identify letters and their sounds, can they go on to connecting the individual letters to form the sounds of spoken words.
Teaching the alphabet can be a lot of fun. Look for many ways to incorporate letters into your child's daily routine.
Read to your child. Find everyday objects that begin with a certain letter. Keep the lessons short so it is not overwhelming for your child. Soon enough, your child will be pointing letters out to you! Done right, your child will be excited about knowing the letters and the potential of being able to read.
---
Looking for more alphabet fun? This site has lots more preschool printables!
The series, Learning Letters allows the children to trace a letter several times and color some pictures that start with the same letter.
There are also alphabet coloring sheets that each have several pictures to color that all begin with the same letter. Every letter from A to Z!
Alphabet Worksheets - Learn letters and their sounds in a fun way.
from alphabet coloring pages to home page