Kids Printable Activities
Color Wall Cards/Visual Aid for Learning
Kids printable activities make teaching colors easier. Print out the color wall cards for a great visual aid.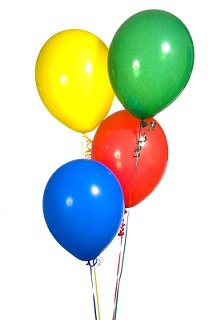 Learning colors can be a difficult concept for children. Something they knew as a "balloon" yesterday... is suddenly "red" today. It takes time and patience for children to understand colors.
Start with one color at a time. Do not move forward until the previous color has been learned.
Use the wall cards as an added teaching tool. The wall cards will also show the children that colors have different shades and hues, and yet, are still the same color.
To print, simply click on the printable of your choice. This will open the file in PDF format. Please keep all copyright information intact.

I recommend printing the wall cards on card-stock paper and laminating for durability. Children tend to point to and touch the cards. It's all part of the learning process.
The small picture does not show the word "white" well. Rest assured, when printed, the word white will show up just fine.
---
---
The preschool printable wall cards have objects that children will recognize. When showing them to children, name both the color and object. Say "The heart is red", "The book is blue", etc. Go slowly and it won't be long before your child will be able to name all the colors with pride.
To make learning colors easier for children, do not teach two "like" colors in a row. Some colors, like black and gray or orange and red are so similar to children that teaching them back-to-back will confuse little ones. Make sure they have learned one color very well, prior to introducing the new color.
I recommend putting up the wall cards one color at a time, as they are learned. Too much information tends to frustrate children. Display the color you are teaching, and when that color has been learned, add another wall card to the display. In that way, while you are teaching a new color, the previously learned colors can be reviewed.
More kids printable activities to have fun with colors:
Color-By-Number Coloring Pages - Kid friendly pictures for children's coloring fun.

Color Worksheets - assorted activity pages for learning colors and color name recognition.
Color Flip Book - An easy to make flip-book for learning colors. All you need is a mini-photo album and the free printables.
Colors Coloring Pages - Worksheets for each color, with several items that are typically a particular color. Only one crayon needed per page!
Graph Art - A fun way to color-by-number. Preschoolers see graph art as "magic"pictures. Watch the picture form as you color!
from kids printable activities to home page