Printable Christmas Coloring Pages
Printable Christmas coloring pages make it easy to plan a quick activity for your child.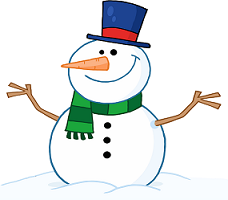 Children will always love to color, in coloring books, on plain paper, sometimes on walls (even knowing it's a no-no). Bring out a box of crayons and I have yet to meet the child who has no interest.
In keeping with the Christmas season, here's a selection of preschool coloring pages sure to be a hit at this time of year.

To print, simply click on the printable of your choice. This will open the file in PDF format. Please keep all copyright information intact.

Do your kids ever wonder what Santa's workshop looks like? Let them color the workshop below. Encourage them to add to the picture with perhaps a wreath on the door or twinkling lights...
The other workshop picture shows a surprised elf. That's because the workshop shelves are empty! Have the children draw toys to fill up the shelves.
We all know printable Christmas coloring pages wouldn't be complete without pictures of Santa...
and snowmen are always a favorite of kids.
Here's a few color-by-number Christmas pages...

---
---
Let the kids be creative when they color. All Christmas pictures do not need to include red and green.
Here's a variety of Christmas coloring sheets. Let the kids choose the one they like best.
For added fun, print the pictures on heavier card-stock paper. Then use glue with glitter, yarn, pom-poms or whatever craft supplies you have on hand to turn an ordinary coloring page into something spectacular.
Here's a tip for preschool coloring pages with winter scenes and snow: Lightly brush glue on the snow area, sprinkle with salt and let dry. It will give the picture the same sparkly effect real snow has when the sun is shining brightly.
More Activities for Christmas Fun:

12 Days of Christmas Song – Twelve counting wall cards. One for each verse of the song. A great visual aid for counting. Twelve coloring pages, one for each verse. And, all the lyrics to the song. Because each verse builds upon the last one, it's not a difficult song for preschoolers.
Christmas Worksheets – A variety of fun activities. Teach biggest to smallest, left and right, the sounds of letters, counting, matching, patterns and more…
Printable Christmas Mazes – Several mazes to choose from, all with a holiday theme. Basic mazes, and alphabet and number mazes too!
Christmas Flashcards – Fun flashcards with a holiday theme. Review the alphabet and play games with kid-friendly seasonal pictures.
from printable christmas coloring pages to home page