Printable Valentine Cards
Have some fun with printable Valentine cards! Several to choose from.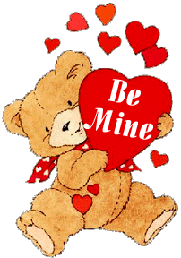 The first set will work for children's valentine exchanges. Typically kids will decorate a Valentine box so they can share Valentine cards with friends.
The second set will help children to create Valentine cards for the adults in their lives.

Valentines are fun for kids to share with friends, but they also encourage good writing skills. Each Valentine must be addressed to a friend.
Start by printing the free Valentine cards of your choice on card-stock paper for a firmer feel. These sheets work especially well if your child only needs a few Valentines. Each sheet has Valentine cards that will work for both boys and girls.
To print, simply click on the printable of your choice. This will open the file in PDF format. Please keep all copyright information intact.

Then flip the paper back into the printer to print the back side of the Valentines. For my printer, that means placing the paper back into the printer, picture side up. Make sure the top of the picture goes into the printer first.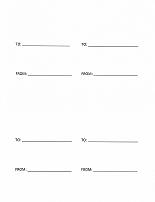 ---
---
There are also cards for children to give to the adults in their lives. Simply print out the card, cut on the outside lines, and fold on the middle line. The free printable Valentines are intentionally left blank inside for children to write their own personal message.

While the children are writing out their Valentines, take some time to explain a little about why we celebrate Valentines Day.
That it is important to let the people that we love know it.
That it's fun to celebrate and let others know that we appreciate them.
If children are giving cards to adults, encourage them to write something personal. Have them give a specific reason why the person is loved and appreciated. You may have to help with suggestions. Ask general type questions, such as...
What is the nicest thing your Mom does for you?
What does your teacher do that makes school fun?
Typically children will come up with reasons that are heartfelt and/or quite funny. It's also nice if the child draws a picture inside the card. Perhaps a picture of themselves with the recipient of the card.
Make your own valentine with this Thank You heart to color and cut out! Paste onto construction paper, or print on cardstock and glue lace or paper doilies around the edge.
More Valentine Fun:
Valentine's Day Games – Just print and play. Choose, tic-tac-toe, Sudoku, match games, word-find, dice game and more…
Valentine Worksheets – Teach patterns, counting, writing numbers, letters and sounds, the concepts of big and small, and scissor skills.
Valentine's Day Coloring Pages – Many choices for the kids. Hearts, Cupids and more…
back to valentines day main page

from printable valentine cards to home page